2-Day Courses in Toronto
Next Intro Course:
14 & 15 April
Next Level Two Course: 8 & 15 April
Are you sick and tired of being sick and tired? Do you want more energy and time for the people and things you love the most? Do you have a health condition that is dragging you down? Or do you suffer from anxiety or feel stuck in your life in some way? Simply put...
Would you like to feel better?
We all would. What if you could simply and naturally relieve stress, anxiety, release headaches, pains, muscle tension; sleep easier and look and feel fresher?
You can. One simple tool can help you feel better and can help you help others too. Reiki is a natural, holistic and powerful force that anyone can use for better health.
Learn to heal yourself and others
While anyone can receive a Reiki Treatment, the ability to harness and practice Reiki yourself comes through the attunement process in a course with a qualified Reiki Master Teacher.
It all starts with you. With Reiki you have:
More vitality and freshness

Better and deeper sleep

Lower stress levels

Less aches, pains and illness

Reduced side effects of medications or therapies

More peace and joy

Increased intuitive skills and energy sensitivity

Up to 15% organ detoxification

The ability to help others receive all of these benefits too!
Learning Reiki is highly recommended for you if you have a stressful, active lifestyle and want a natural way of re-balancing and restoring energy and harnessing good health. It's fantastic for you if you're a parent, caregiver or professional, as it provides you with the ability to quickly self-heal, regain balance and energy so you can live with presence, vitality and freshness.
And once you have been properly attuned to Reiki, it's yours to harness for life!
Your Reiki Instructor: Salima Pirani,
Siam Reiki Master-Teacher
Executive Mindfulness Meditation Coach
Trained in Canada, Thailand and USA
Here's What You'll Learn
Reiki Level One is easy to learn and to use; the 2-day course is fun and interesting with no writing or memorizing necessary, and benefits begin immediately. You start harnessing pure Reiki energy for yourself and loved ones right away, with noticeable results. You learn the Reiki Precepts, the history of Master Usui and Reiki, how it works, its benefits, sensing auras, chakras and energy centers in and around the body, performing Reiki for yourself, for others, special cases and spot healing. You receive four powerful individual Reiki Level One attunements, perform a self-healing and give two full treatments while receiving guidance and personal coaching from your instructor in a small group setting.
Pre-requisites: Must be at least 13 years of age, not more than 3 months pregnant, not hospitalized. If you have ever terminated a pregnancy, you will require a Reiki treatment from me prior to the course. Please contact me to set this up. Course Length: 2 days (10am-5pm)
Reiki Level Two allows you to learn to recite, write and apply the three Reiki Level Two symbols to send distance Reiki and for a variety of other applications, and you'll learn the best way to sense and clear emotional blockages, which is not taught anywhere else. You will receive four powerful Reiki Level Two attunements in this course, practice distance healing and give two full in person treatments focused on emotional clearing while receiving guidance and personal coaching from your instructor in a small group setting.
Pre-requisites: Reiki Level One completed at least 2 months prior, minimum of 10 treatments on others, self-healing. Course Length: 2 days (10am-5pm)
Reiki Level Three (Master's Level) teaches you the Master Symbol, and you will learn to sense and address spiritual blockages and harness greater psychic healing ability. Spiritual blockages include releasing past life traumas, cutting etheric cords, receiving and conveying messages from the highest of good and working more closely with your guidance. You will receive four powerful Reiki Master attunements in this course and practice in a variety of contexts, while receiving guidance and personal coaching.

Once you complete Reiki Level Three you will have the required skills and experience to formally offer Reiki to clients under the Siam Reiki Standards.


Pre-requisites: Reiki Level Two completed at least 6 months prior, minimum of 30 In-Person Treatments on others focused on emotional clearing, with improvements seen in the recipients, Distance treatments on others, completion of the Crystal Healing Course, the Pendulum Course, the Psychic Development Course, participation in a home and office clearing, plus additional coaching and formal assessment by your instructor. Course Length: 3-7 days, timing to be set as needed.
If you are thinking of taking your Level Three Training, please listen to a Siam Reiki Level Three Briefing
Reiki Master / Teacher Training. Minimum 1 year after Reiki Level Three.
Crystal Healing is a wonderful complement to Reiki. Learn how to select, store and care for your crystals, clear and charge them to unlock their healing properties. You will feel their auras and healing properties, give full Crystal Healing Treatments, Reiki Treatments and spot healing with crystals. You may opt to have me source and prepare a Crystal Healing Set for you or you may choose to source and prepare your own.
Pre-requisites: Siam Reiki Level Two or demonstrated equivalent. Fluency in Reiki Level Two Symbols. Course Length: 1 day (10am-5pm)
Using the Pendulum teaches you proper care and usage of the pendulum as a means to receiving information of the highest integrity. Sharpen communication skills with healing guides and become very specific in locating and diagnosing energy blockages in others.
Pre-requisites: Siam Reiki Level Two or demonstrated equivalent. Fluency in Reiki Level Two Symbols. Course Length: 1 day (10am-5pm)
Each course must be completed in its entirety on the scheduled dates for the abilities to be harnessed and for the competencies to be realised.
What Students are Saying
"My life is changed. I'm different, happy and excited about life again, and I know you wont take credit for this but THANK YOU! Even if I never go further, I finally feel connected. I hated going home alone for a long time, but after the first class, I felt surrounded with good mates or something. My connection to people has started to feel more authentic. Again, thank you."
- Louisa Vaszary (Toronto)

"Thank you, Salima, for the training and a wonderful experience. You provide a open, loving place for discussion and learning. I look forward to many more opportunities to "grow".
- Lynn Perry (Personal Trainer and Corporate Consultant, Toronto)

"I gave a Reiki session yesterday. It was amazing. I felt the presence of a lady with me watching. I described her to the person receiving Reiki -- it turns out I was describing her grandmother! What confirmed it was the detail of what she was wearing. As I saw her I could feel a cool breeze, strange because minutes earlier I was sweating. It turns out the person receiving Reiki has the most incredible night sweats! Every time I give Reiki I feel inspired to do more. I just wanted to thank you again for teaching me and opening me up to Reiki."
- Nicolle K. (Lawyer, Toronto)

You Get Onoing Care, Coaching and Community
You will join a group of talented and amazing open hearted healers and get invitations to special workshops, retreats, refreshers and monthly Reiki Shares, where you exchange treatments to get more experience, share insights, ask questions, and get real, live, hands-on coaching from me.
And... as a student, you benefit from special rates for Reiki sessions when you come to see me or book a distance treatment with me. As you become more sensitive to energy, regular practice and receiving treatments will help clear the path to channel even more Reiki. These are just a few of the
benefits of becoming a student of Siam Reiki
.
Register Now
Simply choose your course and your preferred course date and click "Register" to securely reserve your space with a deposit or your course fee. See above for course lengths and pre-requisites.
Course Fees:
Course Deposit (all courses) is $80 plus taxes and reserves your spot in the course*
Reiki Level I is $250 plus taxes
Reiki Level II is $350 plus taxes
Reiki Level III is $800 plus taxes
Private or Semi Private Reiki Level I or II Course is $800 plus taxes
Crystal Healing is $150 plus taxes (with Crystal Healing Set), or $100 plus taxes (bring your own).
Pendulum Course is $150 plus taxes (with Pendulum), or $100 plus taxes (bring your own).
*If making a deposit you may pay the balance of your course fee when arriving on the first day of your course.
Each course must be completed in entirety on the scheduled dates and times for the core competencies to be learned and to guarantee you will be able to harness the skills taught.
NOTE: Please contact me before registering to ensure availability in your chosen course.
Clicking "Register" will take you to the secure PayPal page.
Applicable taxes will be added at checkout.
If you prefer to use Interac E-Transfer, please click the image below, scroll down and locate your financial institution.
Canadian residents, please click here first to calculate applicable taxes
. If you need assistance, please
contact me
.
Not ready yet?
I look forward to hearing from you and sharing the beautiful gift of Reiki so that you can feel and function better!
With love,

Siam Reiki Master Teacher
Executive Mindfulness Meditation Instructor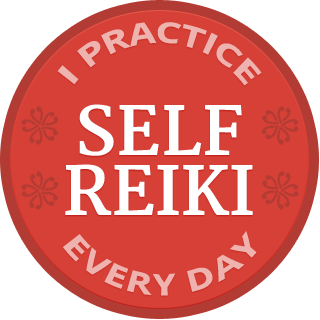 See Also: